Product Guarantee of My House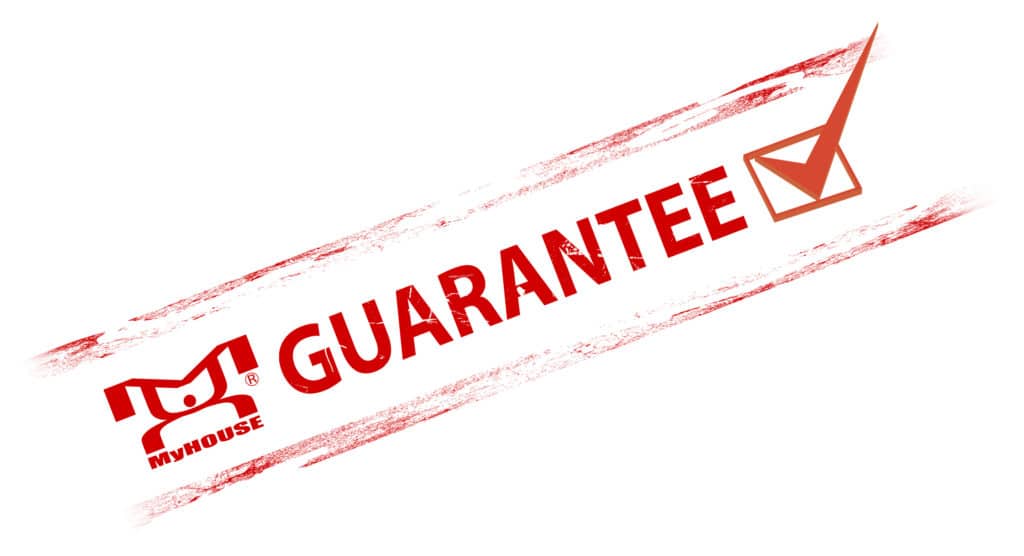 With thousands of satisfied customers and more than 8 years serving the wrestling community, we are more than confident that you will be 100% satisfied with our gear.
When making a return or exchanging merchandise MyHOUSE will: Credit your full purchase price for each item in the returned shipment to the Creditcard used to make your purchase. Product price only. (This excludes all customized gear.)

If choosing to return merchandise, MyHOUSE asks that you pay the shipping charges. Also, make sure that any merchandise being sent back is unused and in good condition. For exchanges, the same credit card used for that purchase will be credited or charged.

In the event of any merchandise exchange with a promotion price applied, MyHOUSE will honor that promotion price used on the original purchase. 
If by chance your purchased item doesn't fit or you are unhappy with it for any reason, feel free to call or email. You can ship your item back to us using your preferred method and we will replace it with another item or refund your money - no questions asked!
Important Note: Customized Gear is only guaranteed against factory defects. No refunds or returns for improper sizing will be given. All Sales Final.
We want to make your experience with MyHOUSE a great one! So, if you are in need of more info or to speak with a representative, please contact us at 1.866.609.7263 or email serena@myhousesportsgear.com
THANK YOU FOR SHOPPING WITH MYHOUSE!