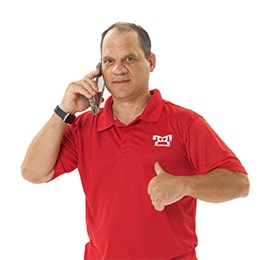 How did you get involved with MyHOUSE 
Prior to starting MyHOUSE Sports Gear, I owned a convenience store. The convenience store was located on a country road with a bridge nearby. The state closed the bridge and the convenience store was no longer convenient to the customers. I needed to do something on the weekends to bring in extra money. MMA was getting big, so I thought selling MMA gear may be a good idea to help pay some bills. After 2 years of selling MMA part-time, I closed the doors of the convenience store and decided to devote all my time to MyHOUSE Sports Gear
What's your favorite part of the job
I love my Job! There are so many positives. My favorite part of the job has to be the MHSG Staff. I think our staff is wonderful and very unique in their own way. They always give 100% and without them, MHSG would not be where it is today.
What do you like to do when you're not working
I love Sports.
When I am not working I love to Golf. I try to get 9 holes in every day before work. Once work is over I enjoy spending time with my family, either watching some sort of sports event live or when traveling to different cities or towns, I like to take mini-adventures and sightsee.
What are 2 FUN FACTS about you
2 Holes in One! What makes it so crazy is my first hole in one was at Scott Greens Golf Course and my 2nd Hole in One was when I was a sub in a league for a guy named Scott Green…. no relation.
Reveal a Secret About Yourself
I love books but stink at reading! So I am very thankful for audible books.